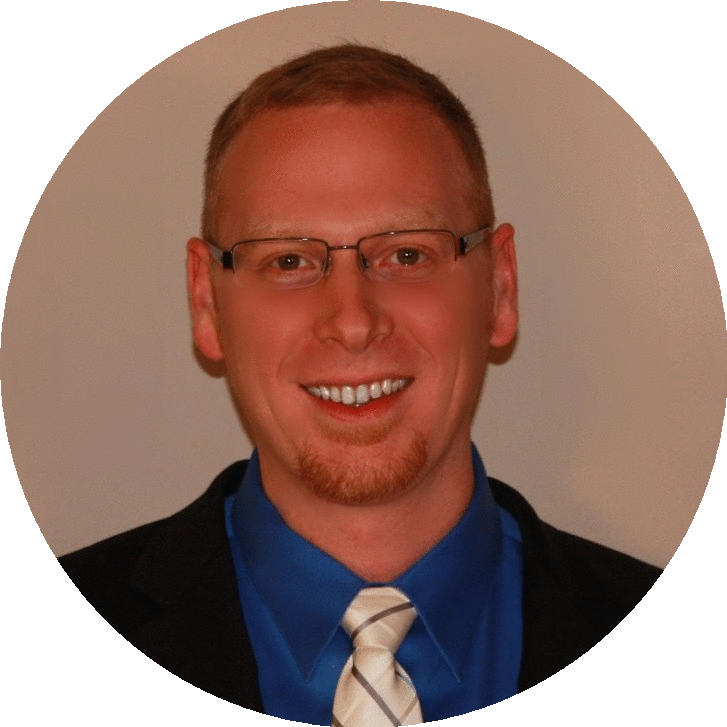 Avery Garrett - Realtor and Managing Broker
I became a Realtor because I wanted a job where I would be able to positively impact my clients' lives and be able to give back to the community that has given so much to me. There is no better feeling then knowing that I helped my clients achieve the best possible outcome in their transaction. The only feeling that parallels a happy client is giving back to the community that I serve. I proudly donate 10% of the money I make from each transaction to local charities. Our most valuable resource is time, which is why I take time out of my schedule every week to work with people through a local outreach program. I believe that it is only by giving that one truly receives.

Buying or selling a home is a big decision. I take the time to listen to you and go over all options to help you determine the best course of action to take. I am not a fly by night agent in this business for a quick buck. I am in this business to make a difference in the lives of the people and the communities I serve.

Check out my reviews to see what others thought of my work. You will find that I am available mostly any time, prompt to answer questions or arrange showings, knowledgeable, and always honest and straight-forward.
Avery contacted me through my for sale by owner listing and thought my house was underpriced. We agreed to meet, and decided to list with Avery. We listed it on Wednesday, and by Saturday he had 5 offers on the home in highest and best, and we accepted an offer for $10,000 more than we had it
listed by owner. I would recommend Avery to anyone trying to selling a home!
B. Thomas
It took us over a year to find our house. There was a lot of heart and head ache through the entire process. Absolutely none of it was Avery's fault. There were times we felt like giving up, and Avery never gave up on us! We went into this as first time home-buyers, and at times felt very confused
with the whole process. Avery was great at answering all of our questions and at advising through the whole process. When our dream home came on the market, Avery was able to show us the house within a couple of hours. Avery was typically able to show us a house within 24 houses. He had great communication. I would definitely recommend him to other home buyers or sellers.
Chris Connolly
Avery was very easy to deal with. He was knowledgeable about pricing the home. The day the house went on the market, he released a video of the premises. Within 30 hours we had numerous offers for the house. We settled for $100 over asking price.
JJ Skipper
Avery was fantastic! My house sold quickly and for much more than I bought it for. I will definitely recommend him to anyone wanting to buy or sell!
Dolina Coffin
Great guy and we highly recommend him. He was very patient with us and we got to see a lot of houses. We ended up outside of our range we wanted to be in but we absolutely love the house and our area. And ended up with zero down and money back at closing! And also instant equity in a growing
community. Give him a shout
Ridge Inman
Avery was awesome. Our home was sold in a matter of days. - Our first showing was scheduled for a Monday, and we received an offer the very next day.
Devanee Benge
Avery was fantastic. I moved from out of state and didn't know the city. He made suggestions based on my needs and his knowledge of the area. My situation was a little bit challenging and he handled it like a true professional, made things happen and got things done. I would recommend him to anyone
buying or selling a home in the area!!!
Jason Johnson
Avery is wonderful! My home search wasn't necessarily in his immediate area, but he came down for everything and made sure things were convenient for me. He was very easy to work and communicate with and was on top of everything!
Michelle Atkinson
Our experience with Avery Garrett was great! He took a lot of time to show us several houses. He was very patient and helpful throughout our whole experience. We will definitely us him again with future home purchases!
J Allen
Avery, was so awesome he is down to earth, easy to get along with and such a great person to work with. Even when sometimes the process can get a little stressful Avery was able to keep a level head and was able to explain the process so that we could better understand it. What impressed me the
most is that on his voicemail he demonstrates that he is a Christian. Avery is funny and made the process enjoyable.
Terry Whitaker
I was turned away by many realtors because of looking while building my credit, he reffered me to the proper loan agent and assisted me with the whole process. I closed on the home in under 45 days with Avery's help and guidance.. Highly recommended
Rickey Henderson
Avery listed and sold my house within a couple weeks! He helped us find a new home in a very short amount of time since our home sold so quickly. He was very knowledgeable about the entire process!
M McCoy
Avery was very helpful in helping us find our new home & selling our old home! Always available when we called with questions! I highly recommend Him
The Cole's
When thinking about what to write in a review of Avery, the first things that came to mind was how helpful Avery was and how he is an awesome realtor and person in general. Avery went above and beyond to help my family sell our home and buy a new home. Avery was always available when we had
questions or concerns. When I first met Avery, I knew he meant it when he said he had our best interest at heart. Do yourself a favor, and contact Avery for any real estate needs. Avery will work to sell your home quickly, or help you find an awesome new house for a great price... or both!
Melissa Fender
My husband and I had a very unique situation with selling our home. Most realtors I spoke with made me feel like they didn't have the time or interest in helping us get out of our situation. Avery never made us feel this way. He was very attentive, thorough and answered any questions or addressed
any concerns we had. He is very professional and will do whatever he needs to do to help with your situation. He also helped us find our new home. He sold our old home and found us a new one very quickly. The thing I liked most about him is that he treated us like real people, not just like another client. I would like to believe that we met not only a very good realtor, but a new friend. I would highly recommend Avery Garrett to anyone I know selling or looking to buy a home. Our experience with Avery has been a very pleasant and productive one.
Nicole Thomas